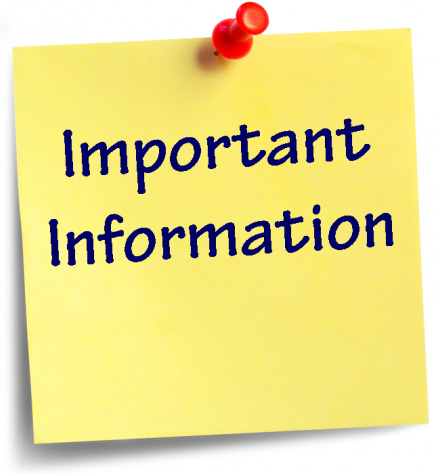 This page covers important reverse mortgage facts and topics regarding the HECM program. We try to cover topics that we think will be most important for the homeowner and their family.
Do I maintain ownership of the home?
Ownership always remains with the homeowners. Homeowners always keep the title to the home just like with any other government backed mortgage program.
Can I ever be forced out of my home?
No, the homeowner can never be forced out of their home. The HECM program was specifically designed to help seniors live in their home for the rest of their life without ever having to make mortgage payments. Please keep in mind that you will need to occupy the home as your primary residence and you will still be responsible to pay for your homeowners insurance, property taxes and/or any homeowners association fees.
Are there penalties if I want to sell my home?
There are no penalties if you want to sell the home. You always have the option to sell your home anytime. If the homeowner decides to sell and move out of the home, the reverse mortgage balance will be paid off from the sale. The remaining equity is yours to keep just like with any other type of loan. We feel that this is a very important concept to understand. A reverse mortgage doesn't have to be an option for the rest of your life but rather it can be a tool used to help you stay in your home into your later years until you feel that you no longer can handle the day to day obligations of homeownership.
Do I need to pay taxes on the proceeds?
No, the HECM is still considered a mortgage and is therefore tax-free.
Does my property qualify?
Eligible property types include single-family homes, 2-4 unit properties(must occupy one unit), manufactured homes (built after June 1976), condominiums, and townhouses.
Will I have anything to leave for my heirs?
The home will be inherited as usual but there will be a lien on the property. The amount of the lien will depend on several factors. such as your initial loan amount, how long you've had the reverse mortgage, the interest rate and the market value of your home. HUD guarantees that the lien will always be the lower of either the mortgage balance or the appraised value of the home. This means that your family/heirs can never owe more than what the home is worth. Your heirs will have 12 months to either refinance the home into their name or sell the home. All equity and proceeds will always go back to your heirs as usual. This is also an important topic to cover with your loan officer.
Can I pay into my reverse mortgage?
Yes. This is rarely talked about in the reverse mortgage world but you always have the option to pay the interest on your reverse mortgage, instead of rolling it on top of your principal. Although you are never required to make a payment, the homeowner can pay into the mortgage anytime just like a regular forward mortgage.
Does it matter where in Colorado I live?
No, this program does not have any geographical restrictions.
Do I have to pay for high closing costs or other out of pocket expenses?
The only out of pocket cost for the homeowner is the appraisal fee. The appraisal fee will vary depending on where you live but it usually ranges between $450-525. We never charge any application fees and we can even help out with your appraisal if you are in a dire situation. Regarding closing costs, we have the ability to do a HECM  reverse mortgage with no or very low closing costs.
Can I have another mortgage besides the reverse mortgage?
A reverse mortgage must be the only lien on your property. In order to obtain a reverse mortgage, all existing mortgage debt must be paid off. The reverse mortgage will be used to pay off your traditional mortgage debts at the time you refinance. In most cases, we only do a reverse mortgage when we know that the customer won't have to use any of their own money to payoff their traditional mortgage debt. Instead, the reverse mortgage should payoff your entire previous mortgage(s) plus any additional proceeds can be used to get a cash lump sum, a monthly installment, line of credit, or a combination of the above.
Can I outlive the loan?
No, the homeowner can stay in the home for the rest of their life without making payments. The reverse mortgage will become due 12 months after all homeowners have moved out of the home or passed away. This gives the heirs a time cushion to make a decision as to what to do with the property. This is an important topic that needs to be covered when applying for a reverse mortgage.
What if my spouse is not 62?
If your spouse is not sixty two when the reverse mortgage is obtained, he/she will not be able to be on title of the home. Of course your spouse may be named in a will or trust as inheriting the home. In case of a death, your spouse will need to payoff the loan balance and refinance into a new loan or sell the home within 12 months. Of course all proceeds from the sale will go to the inheritor as usual. If you would like to add your spouse after they turn 62, you will need to refinance the loan to add them.
Will my Social Security or Medicare be affected?
 A reverse mortgage does not affect regular Social Security or Medicare benefits. However, if you are on Medicaid or Supplemental Security Income (SSI), your reverse mortgage proceeds that you receive must be used immediately. Money that you don't spend immediately will count as an asset and could impact eligibility. For example, it's ok if you receive a $3,000 lump sum for home improvements and spend it all the same month. Any residual funds remaining in your bank account beyond that first month would count as an asset and can potentially impact some benefits. Again, SSI, Medicare or pensions are never affected.